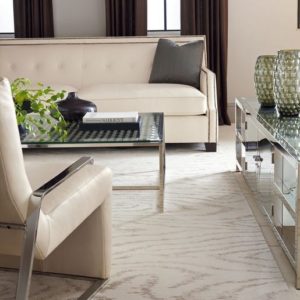 Are you currently shopping around for a high-end sectional for your living room, a sofa for your den, or a dinette table for your dining area? If so, Bernhardt Furniture has a number of excellent options for you, and there are many reasons to go with a piece from Bernhardt Furniture over other manufacturers.
The Bernhardt Furniture Company was established way back in 1889 in Lenoir, North Carolina, and they are now considered one of the largest family-owned furniture companies. They have manufacturing facilities located all across the globe, including eight in North Carolina, and they source all of the materials they use to make furniture in different parts around the world. The goal of Bernhardt
Bernhardt's mission is to create furniture that looks and feels unlike anything you have ever seen before, and they accomplish it by scouring the earth for the best materials possible.
While Bernhardt Furniture has made a commitment to searching high and low for materials, they are also committed to ethical sourcing. Additionally, they ask all of their suppliers to take the same approach as they do, which is why you will never have to worry about the materials that are used to manufacture your Bernhardt Furniture. The company relies on high business standards and the artistry of furniture making to satisfy their customers, and it's why they've been able to sustain their business for as long as they have.
Undoubtedly, furniture from Bernhardt is both visually appealing and functional.
If you would like to see what Bernhardt Furniture is all about, Seigerman's Furniture can show you some of options that we have available from them. Their furniture can currently be found in offices, hotels, and universities, and now, you can feature it prominently in your home as well. Come check out our showroom and see Bernhardt furniture for yourself, you won't be disappointed!